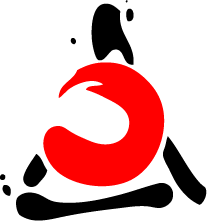 1Touch™ Self Defense Project


Donate to 1Touch™ Self Defense Project
Any and all donations are greatly appreciated
and your donations are tax-deductible!

Welcome to the 1Touch™ Home Page
1Touch™ Self-Defense Project for the Blind
Practical, Effective, & Empowering
"People working together, making connections, bettering themselves and society through empowerment, self-realization and education."
Overview
The 1Touch™ Project is a registered 501(c)3 non-profit organization. 1Touch™ explores participant's hidden assumptions regarding their own disability -- their personal perception of their blindness and the otherwise unchallenged insecurities built upon that perception. Learning these techniques has proven highly effective in the development of: independence, self-confidence, spatial orientation, mobility and dexterity, and tactile sensitivity.
The self-defense techniques are fully accessible and designed for practicality. There is no age limit, no physical strength needed or prior martial arts background necessary. 1Touch™ works with male/female, children, seniors, veterans, professionals in blindness education, sighted, people who are visually impaired/Blind, deaf deaf/blind and people with multiple disabilities.
The process of the practice is one of perception, confidence, transformation, rehabilitation, communication, and personal development and it happens to be great fun!
1Touch™ is a self-development course that is taught through hands-on instruction as a certificated program. For the self-defense aspect of training there are no belts or ranks – participants either are a 1Touch™ Coach, Advanced Coach, or a student.
The course can be taught anywhere and requires no equipment.
1Touch™ is perhaps the only internationally recognized organization that provides specifically designed programs for those people unable or unwilling to attend general self-defense classes. The research into the requirements of the blind and disabled communities' needs are the defining approach of 1Touch™. As such, it delivers a myriad of secondary benefits to the community, many of which are valuable to the society as a whole.
No Special Events are scheduled at this time. Please click here for our regular events page.

Listen to the Director of 1Touch™ speak about the program, and two sisters who are 1Touch™ Certified Coaches talk about their life changing experiences they have had with the program while adjusting to their vision loss!
Listen Now - Click Here
Car Donation to
1Touch Project!

Donate your car, boat, truck, RV, Jet Ski or snowmobile to 1Touch Project and receive a tax deduction. This no cost, no hassle process begins when you contact our fundraising partner, Donation Line LLC at 877-227-7487. Make sure to ask for our extension 3192. Or you can click here "Donate Car" to donate online now.
1Touch™ Project is a
Category 1 ACVREP Provider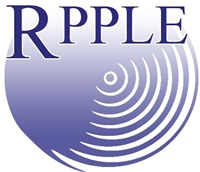 1Touch™ Project is a registered vendor of the Federal Government.






© 2015 One Touch Project - all rights reserved | © 2015 Taking it to the Next Level - all rights reserved | © 2015 Eliteinsites.com - all rights reserved